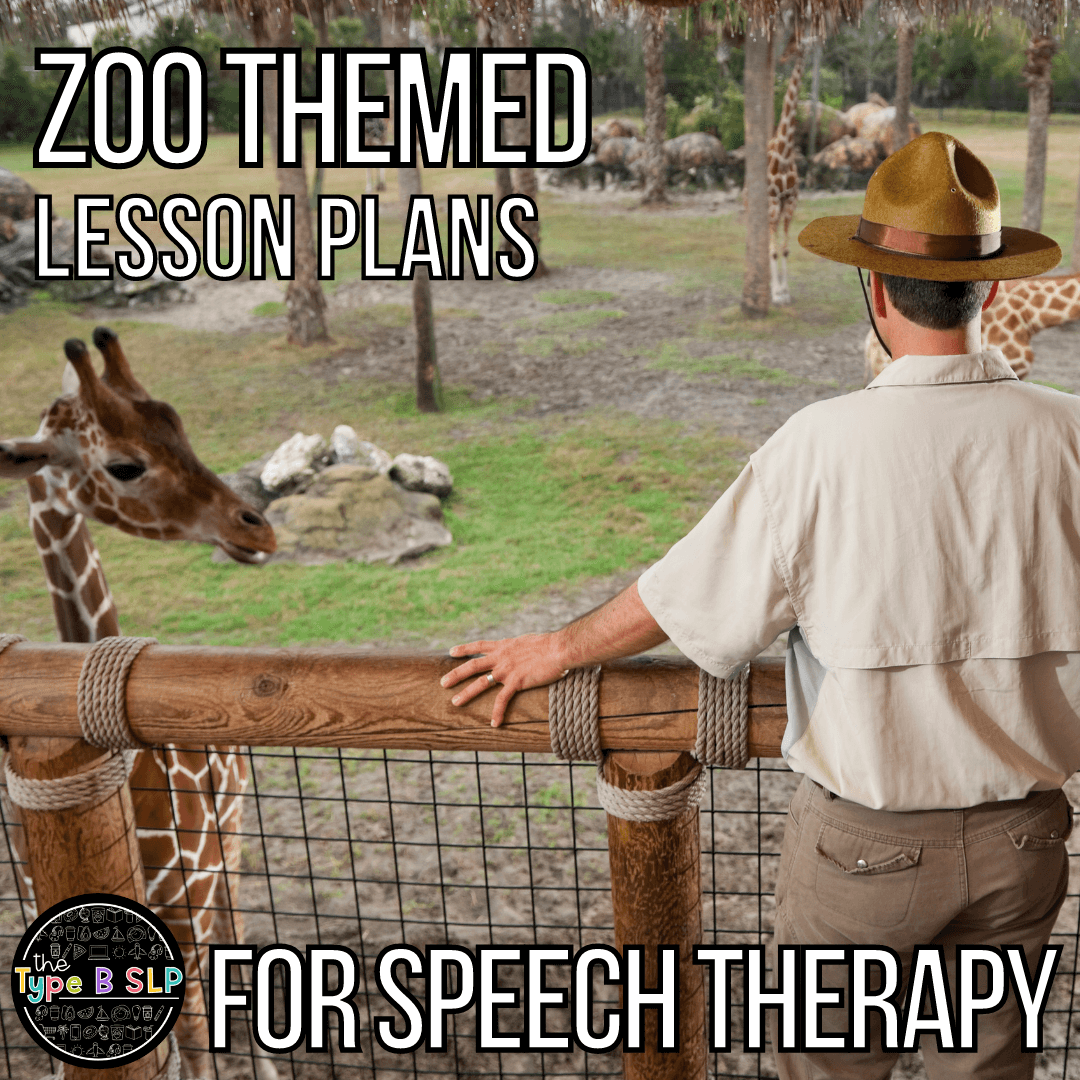 Zoo Themed Lesson Plans for Speech Therapy
Zoo Themed Lesson Plans for Speech Therapy!
Do you think having your speech sessions at the zoo would be a fun experience or a total disaster?! I think it would be SO FUN to take some of my students to the zoo! I collaborated with Lauren on from @playtherapycreative on Instagram to make these easy zoo themed lesson plans for speech therapy which I share these to my page too.
Please note that links marked with an * are affiliate links and if you purchase through them, I will make a small commission from your purchase. I appreciate your support of my small business by shopping any links I share!
---
Book Favorites
Click each link to bring you to a read aloud version!
Dear Zoo (PK-2)
Poo in the Zoo (PK-2)
Safari Vets (PK-2)
Giraffes Can't Dance (PK-2)
How to Catch A Unicorn (K-5)
What Do You Do If You Work At The Zoo? (PK-2)
Polar Bear, Polar Bear, What Do You Hear? (PK-2)
Never Play Music Right Next to the Zoo (PK-2)
---
Book Extension Activities
Using my Themed Cheat Sheets for Speech Therapy, talk about different sights at the zoo! These sheets make it easy to use with any zoo themed book and practice with your favorite animal figurines. To make it a little more challenging, use this Zoo Map page to practice asking for directions!
Themed Therapy Cheat Sheets for Speech Therapy: GROWING BUNDLE ONE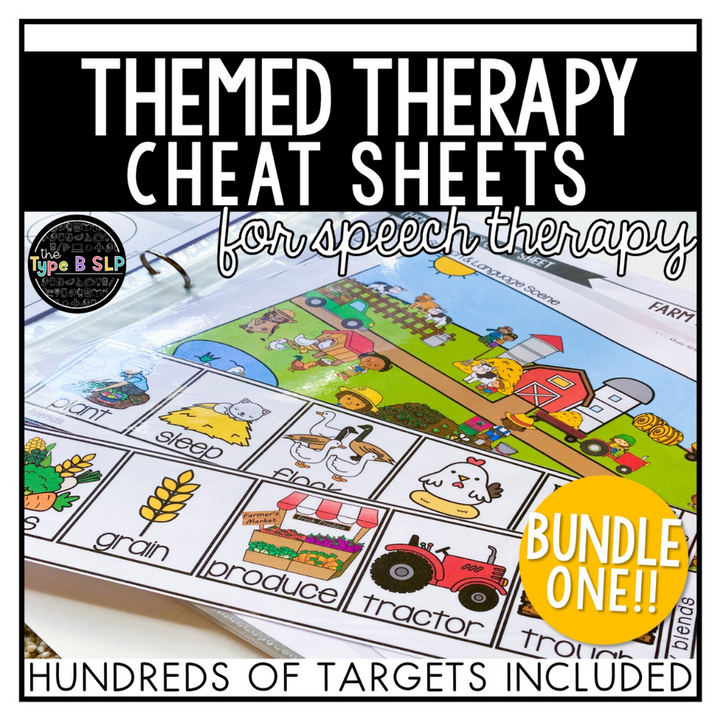 $36.00
Evidenced based CHEAT SHEETS to use alongside ANY themed book, activity, or game related to themes in the bundle! Be sure to download the preview for a complete look at the product!! This HUGE resource will give you access to TONS of therapy targets and… read more
---
​
Sensory Play
Fill a sensory bin with:
-fuzzy or furry pom poms to play with texture
-magnetic animals
-magnifying glass to "search" for animals
-play animal figurines
-kinetic sand or play dirt
-shovels to dig up the play animals that are hiding
Use this sensory bin to target certain core vocabulary, ask for directions, and practice certain fine motor skills!
---
​
Play-Based Activities
Animal Observation: Add mini-animal figurines* and pom pom balls to a jar until it is full. Using a magnifying class, "search" for the animals with your students and have them make observations about the animals they find!
​Water WOW Coloring Books*: Using animal Water WOW! books, uncover different animals while painting with water! Your students will love getting to find different animals in their books and as they find a new animal, you can use it as a springboard to discuss what they find!
​Guess in 10 Game*: Use these fun cards to have your students guess what animals you have in 10 questions or less! You can learn about different animal characteristics while playing this fun game! I have linked the Junior version, but if you work with older students, there is a higher leveled game available as well!
---
​
Hands-On Activities
SPOTLIGHT ACTIVITY: POPSICLE STICK PICTURES!
WHAT YOU WILL NEED:
• popsicle sticks
• pictures of choice
• exacto knife / scissors
• glue
How cute is this idea?! Not only is it cute, it's simple to implement in any session and takes maybe 5 minutes to prep. All you need to do is print some pictures of your favorite animals, glue them to 5-6 popsicle sticks, then use your exacto knife or scissors to cut the stick apart. Then, with your students, have them work to put the puzzle back together!
---
Online Games:
There are so many amazing online games you can play with your students because what kid doesn't love animals? Some of my favorites are Living Legends, Peek-a-Zoo, and also using Zoo Cams to see live feeds of animals in zoos. Check your local zoo to see if they offer live animal cams that you can share with your students!
---
​
Freebies/Resources
​Themed Cheat Sheets for Themed Therapy​
​What Doesn't Belong at the Zoo?​
​Virtual Field Trip to the Zoo
---
​
Toys, Games, Books
​52 pc. Animal Figurines Set*​
​My favorite bins for Sensory Bins!*​
SHOP all my recommendations here on my Amazon Storefront*!
Enjoy these ideas from my therapy to yours!