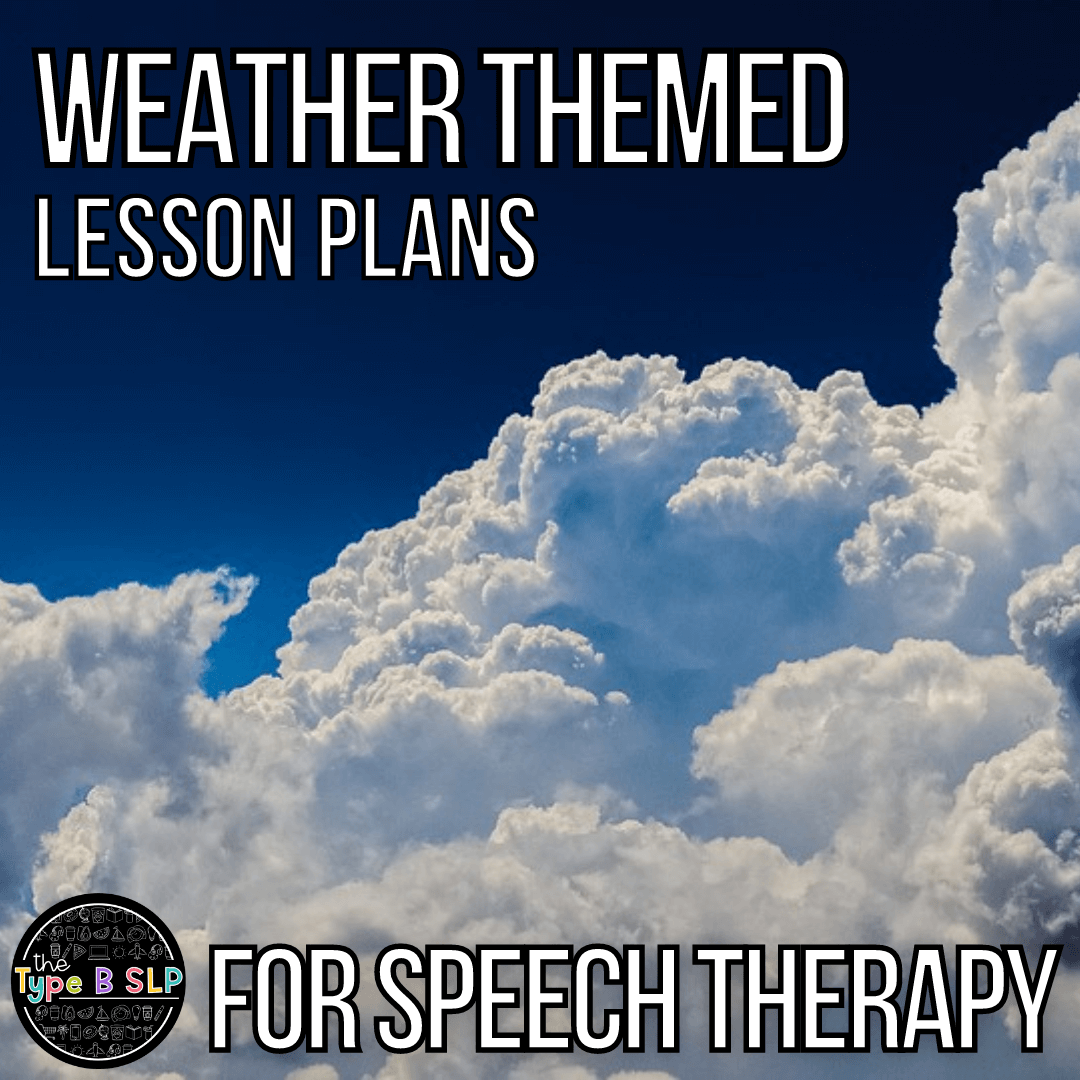 Weather Themed Lessons Plans for Speech Therapy
Weather Themed Lesson Plans for Speech Therapy
Rain or shine, speech therapists carry on! My students love going up to my window and reporting on the weather like mini meteorologists! A weather theme has such rich vocabulary - if you haven't added this theme to your repertoire, look no further than this blog post for lots of book, craft, and activity ideas below! I teamed up with Elena from @ms.bslp on Instagram to make these fun Weather Themed Lessons Plans for Speech Therapy which I share to my page too.
Please note that links marked with an * are affiliate links and if you purchase through them, I will make a small commission from your purchase. I appreciate your support of my small business by shopping any links I share!
---
Book Favorites
Click each link to bring you to a read aloud version!
How the Crayons Saved the Rainbows (K-3)
All About The Weather! A First Weather Book for Kids (PK-K)
What Will The Weather Be Like Today? (PK-K)
Cloudy With a Chance of Meatballs (PK-3)
The Boy Who Harnessed The Wind: Picture Book Edition (1-5)
Drop: An Adventure Through the Water Cycle (PK-3)
A Stroll Through The Seasons (K-3)
Maisy's Wonderful Weather Book (PK-2)
The Meteorologist in Me (PK-5)
Wind (Whatever the Weather) (PK-1)
Let's Go Outside (PK-1)
Little Cloud (PK-2)
---
​Book Extension Activities
Make rainbows with your students!
-Make rainbows out of construction paper or a template
-Write ways to be a good friend on each rainbow stripe- just like the crayons were!
Pair any of my No-Prep Yearlong Themed Cheat Sheets with your book of choice to get students working! I always love using these cheat sheets in a pinch because they require NO PREP at all!
Themed Therapy Cheat Sheets for Speech Therapy: GROWING BUNDLE ONE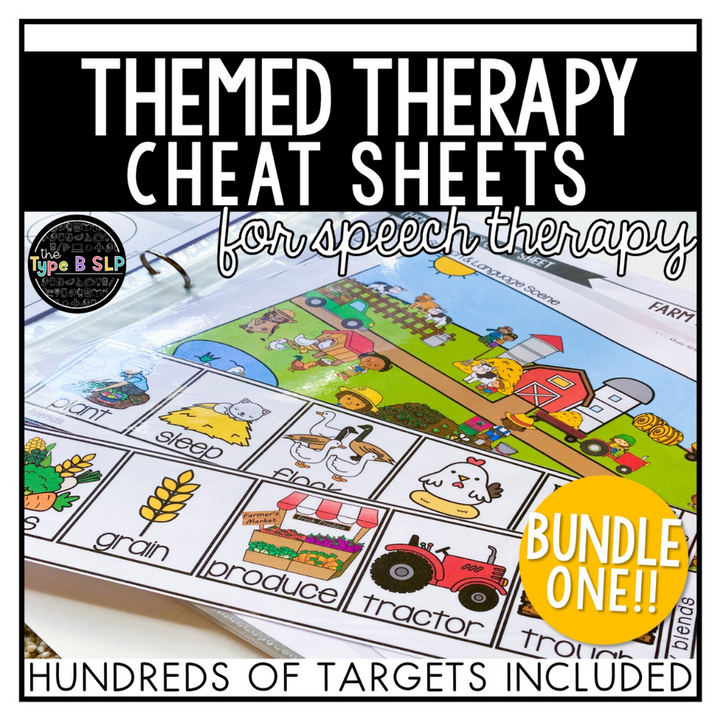 $36.00
Evidenced based CHEAT SHEETS to use alongside ANY themed book, activity, or game related to themes in the bundle! Be sure to download the preview for a complete look at the product!! This HUGE resource will give you access to TONS of therapy targets and… read more
​
---
Sensory Play
Make some homemade snow for a fun-filled sensory play activity! Check out this snow tutorial from the Make Life Lovely blog! (It's only 2 ingredients!!)
-Mix up the snow with the help of your students!
-Include mini objects in the fake snow for added fun!
---
Play Based Activities
Cloud Hop: Make clouds out of cotton balls, paper, and glue. Spread them around your room and hop around from cloud to cloud. Include articulation or language targets per hop!
Walk Along The Rainbow: Use construction paper, colored masking tape, or colored mats on the floor. Pretend you are walking along a rainbow in the sky right in your speech room!
Weather Scavenger Hunt: Hide weather mini objects or weather themed vocabulary pics around your therapy room. Describe the weather and/or use prepositional directions to help your students find the objects. Take turns and have your students instruct you too.
Meteorologist: Play pretend meteorologist with your students. Have your student go over to the window and report on the weather. Grab any item that looks like a microphone and have fun!
​
---
Crafts

Rain sticks: Check out the Gift of Curiosity blog post for a rain stick tutorial that actually sounds like rain!
Cloud Craft: Find this freebie over at Crazy Speech World TPT shop
Kindness and Sound Rainbow Crafts: Find them as a freebie by my friend Ms. B SLP in her TPT shop
---
Online Resources
Click to check out ​Peep and The Big Wide World
---
Freebies/Resources
​Yearlong No Prep Worksheets (Type B SLP)
Weather Themed Core Vocab Boom Cards (Type B SLP)
Spring Themed Quick Prep Book Companions (Type B SLP)
Ultimate Thematic Springtime Unit (Type B SLP)
Weather Themed Crafts (Ms. B SLP)
My Weather Book (Freebie)
Weather Idioms (Freebie)
Weather Chart Printable (Freebie)
Weather and Water Cycle (Freebie)
PreK Weather Language Unit and Boom Cards (Freebie)​
---
Read even more weather-themed ideas HERE!​
SHOP all my recommendations here on my Amazon Storefront*!
Enjoy these ideas from my therapy to yours!