Top 5 Reasons I Became an SLP
Posted by Abigail Long on
I became an SLP for the money and the fame...
---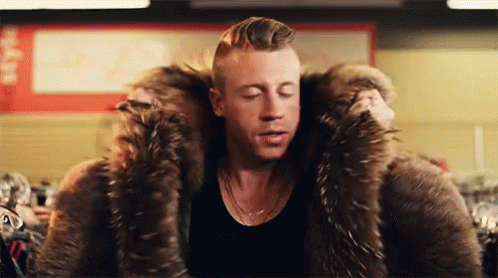 But regardless of the money or the fame. I LOVE being an SLP.
Sometimes I'll get random questions in my direct messages over on my Instagram like, "Why did you choose speech?" "Why do you like being an SLP?" "What motivated you to pursue a field of speech pathology?"
Soooo... I wanted to share the top 5 reasons I became an SLP! Perfect timing as I go into my FIFTH year of this career!
ONE:
The kids! I love working with kids of all sorts of ages. I've worked with 2 year olds and I've worked with 20 year olds. Regardless of the age, I love it! I love connecting with students, becoming someone they can trust and rely on; making a difference in their lives. It's a huge part of my WHY!
TWO:
The flexibility. I've recently made a leap from school based SLP to a traveling SLP. I could take this job and see the entire country! And then easily return home to a job that I love. I don't think there are many careers with that type of flexibility!
THREE:
The challenge. I LOVE that I have never once felt bored in my career. Between new students, weekly meetings, new research based therapy approaches, new materials... how could I ever get bored? (Sometimes I wish I were a littleeee bored!). I also want to encourage you, if you are feeling like things are a little "stale," switch it up! Try a new therapy approach, scope out your favorite SLP bloggers for fresh ideas, try out adult therapy in a SNF or rehab, start your own blog to share all the cool amazing stuff you're doing!
FOUR:
The paperwork... Lol just kidding, the paperwork stinks. But I never feel like it's something I'm incapable of tackling. I think it all comes down to good time management! (Something I'm still working on). I'm always learning new ways to time manage, organize, and get stuff done. PLUS it's really great "downtime" when I need a breather!
FIVE:
The community. Ok ok, I know there are some FB groups that can get pretty heated at times (sometimes I just can't look away!), but in general, I've had many many amazing connections and conversations with fellow SLPs (many that I've never even met!). I always feel like SLPs truly want to help and educate other SLPs, and I'm always grateful for conversations that lead to growth (sometimes I come to IG just for the PD I get from IG stories LOL). It's such a wonderful thing!
Your turn!! Drop a comment below: 
what's ONE reason you LOVE being an SLP??
---
Share this post
---
---
---
0 comment